"One of the few comprehensive programs that focus on conversation, grammar, vocabulary, reading, and writing."
– Nancy Matsumoto, The Wall Street Journal

"One of the best language applications on the iPhone."
– Zohreen Adamjee, L.A. Times
Tokyo Favorite Places: Ueno Park
Featuring wide open spaces, several world class museums, a lively nearby market, and more, Ueno Park is truly a national treasure. Grab your walking shoes, and let's go!
Quick nav
Photos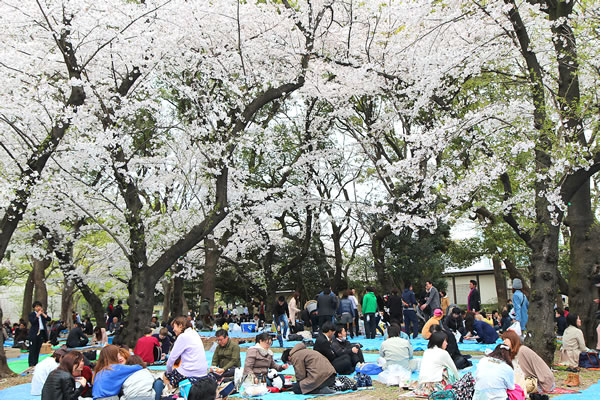 For many Tokyoites, Ueno Park is the place to be for hanami, or cherry blossom viewing.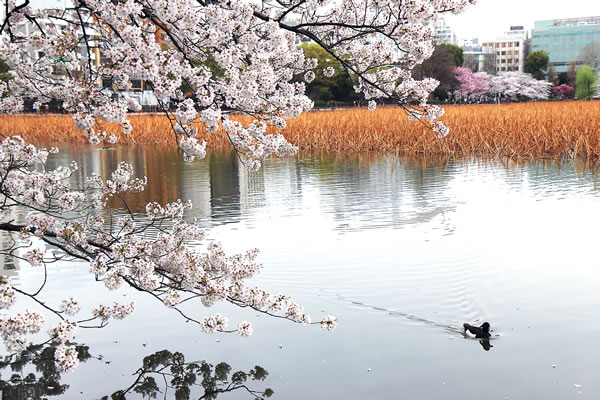 Shinobazu Pond, in the southwest corner of the park.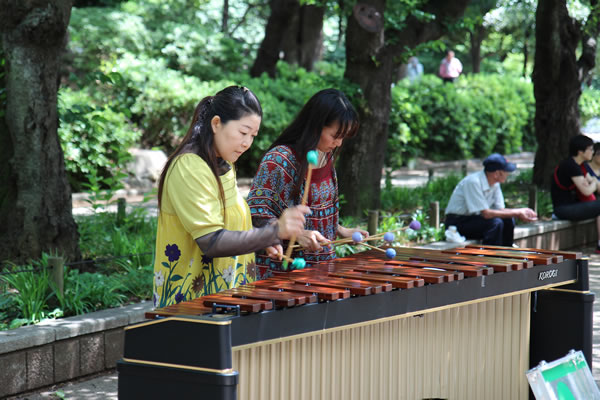 Street musicians sometimes perform on a wide walking corridor where people sit and enjoy lunchboxes.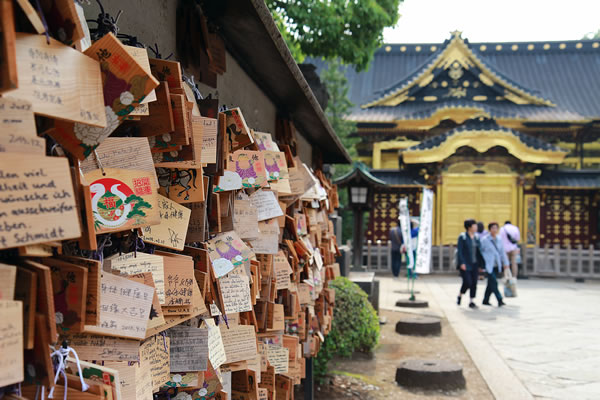 This shrine to the first Tokugawa shougun dates back nearly 400 years and is notable for having never been damaged due to natural disasters or war.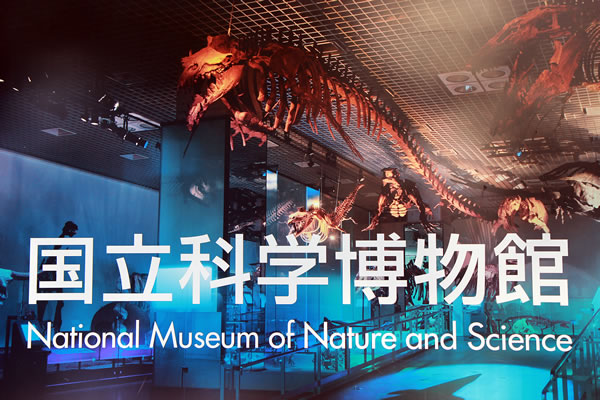 The park features several museums, including the National Museum of Nature and Science.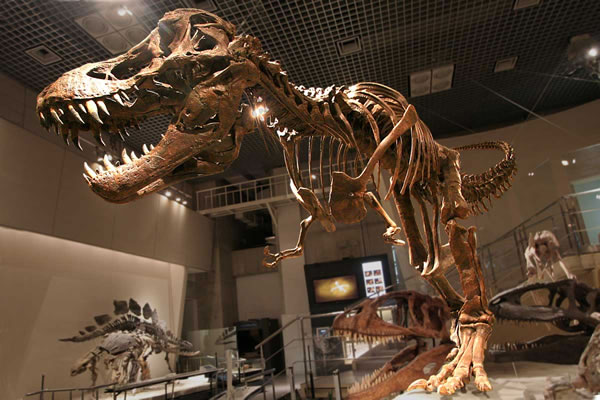 Photo: Kabacchi, Creative Commons BY 2.0
This museum includes a room full of dinosaur bones, as well as many other fascinating fossils.
The Tokyo National Museum is a must-see. We especially enjoyed the section on early Japanese history, which takes you on a walk that starts before recorded history, showing artifacts from each era. These clay figurines are called haniwa and come from the Kofun period, about 1500 years ago.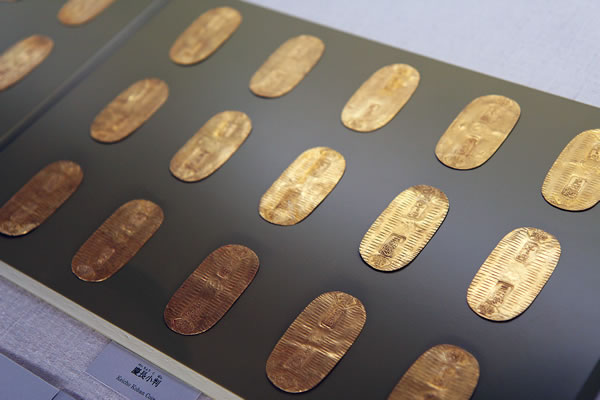 These coins, called koban, were in common use a few hundred years ago.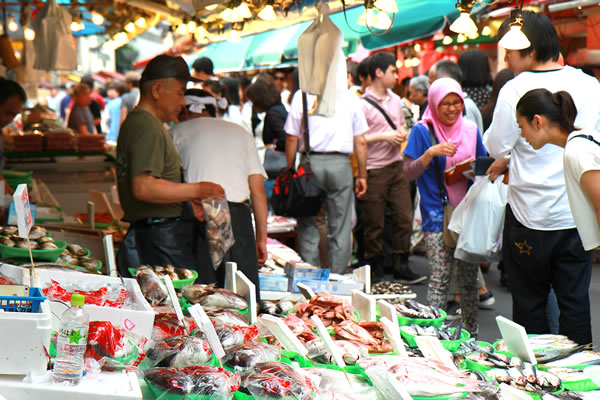 Nearby the park is a lively outdoor market called Ame-Yokochou.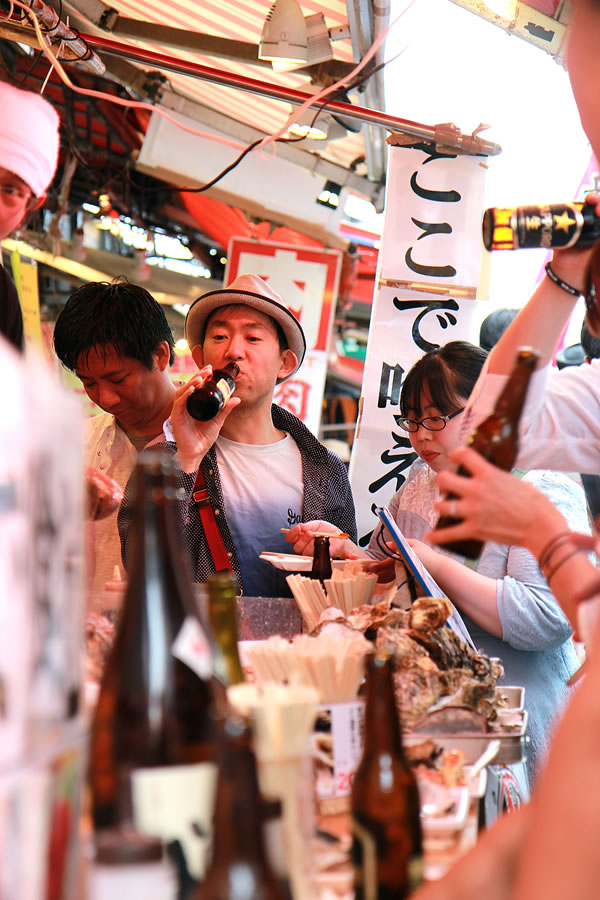 Have a quick bite to eat at one of the many food stalls.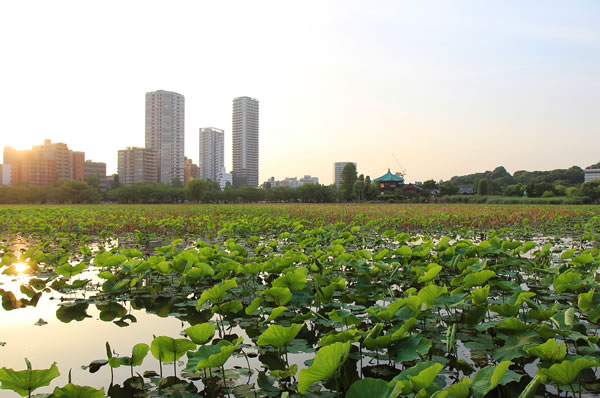 Take one final stroll around Shinobazu Pond before saying goodbye for the day.
Video
Getting there
The closest train stop is Ueno Station, which is served by the following lines:
The JR Yamanote Line
The Ginza Line (stop G-16)
The Hibiya Line (stop H-17)
From Ueno Station, take the Panda Bridge exit. You'll come out onto a very wide bridge that goes over the train tracks. From here, you'll be able to see the park to your right as you exit the station. Walk in a northwesterly direction for one minute and you're there!
Map
Language resources
Remember, you'll enjoy your trip the most if you have some basic Japanese under your belt. Download a free trial of Human Japanese if you're just getting started or Human Japanese Intermediate if you have a foundation and want to go to the next level. We think you'll love our approach.
Best wishes on your journey! Be sure to check out our other favorite places by using the links at the top right of this page.