"One of the few comprehensive programs that focus on conversation, grammar, vocabulary, reading, and writing."
– Nancy Matsumoto, The Wall Street Journal

"One of the best language applications on the iPhone."
– Zohreen Adamjee, L.A. Times
Tokyo Favorite Places: Inokashira Park
A bit further off the beaten path than many travelers to Tokyo go, Inokashira Park is a nice place for a stroll and a leisurely lunch if you happen to be in the area. One idea might be to visit here in the afternoon before heading back a few stations to Nakano to explore Chotto Ii Ichibangai, made famous in the fantastic food-tour book Pretty Good Number One, for dinner.
Quick nav
Photos
The entrance to the park is down these stairs.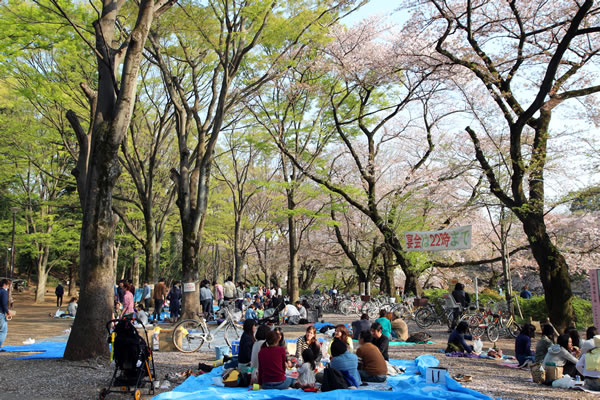 In hanami season, the park is a popular place for cherry blossom viewing parties that can last into the night. (The banner in the background advises that parties should end by 10:00 pm.)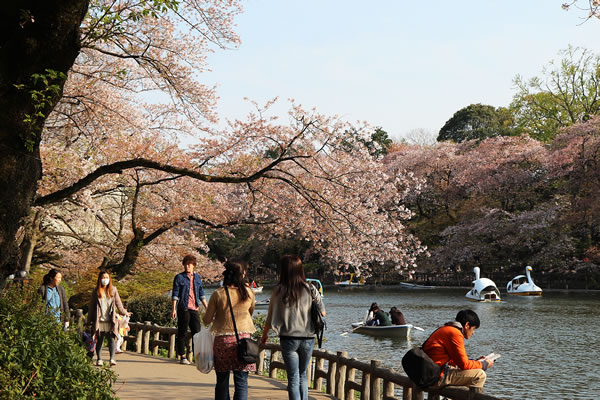 Have a leisurely stroll around the lake.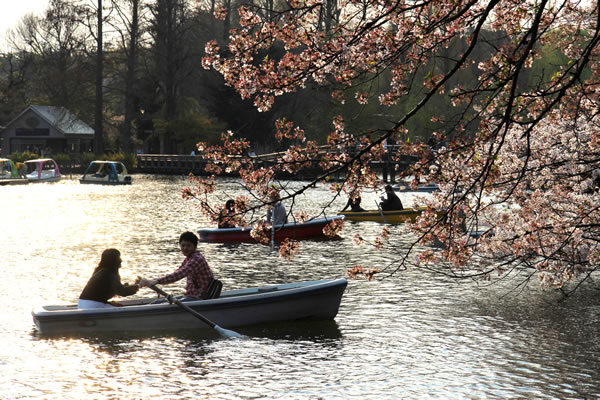 Rent a rowboat for a few hundred yen.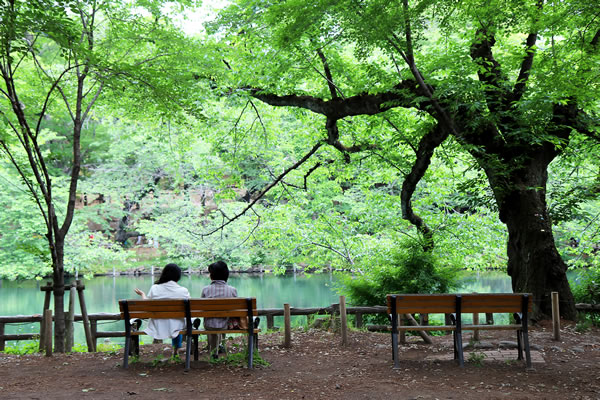 When it's not hanami season, Inokashira Park is mostly populated by locals just walking the dog or having a quiet lunch. We enjoy the everyday simplicity of the park.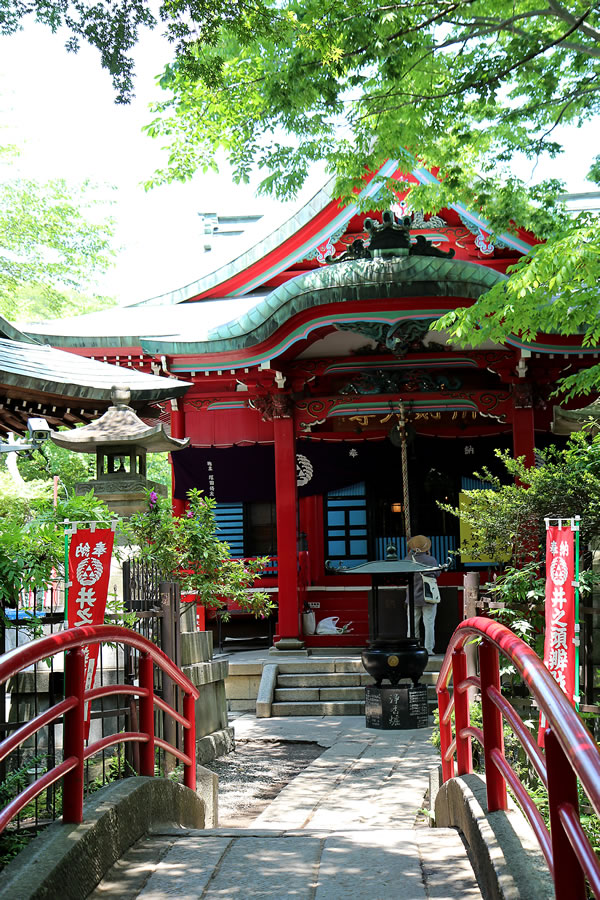 Nestled into a small corner of the park, this temple is more than 1000 years old.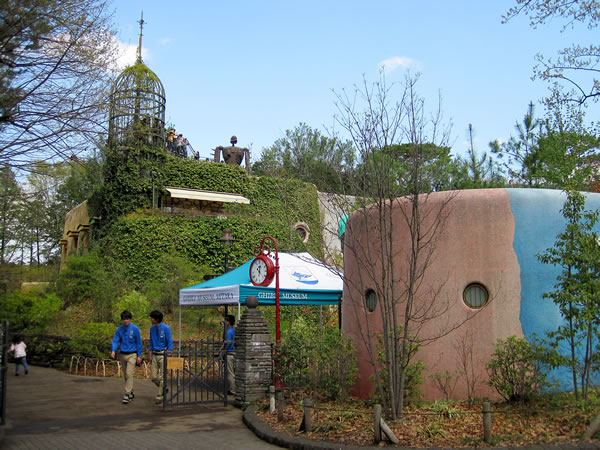 Ghibli Studios, Hayao Miyazaki's famed studio behind works like My Neighbor Totoro, Kiki's Delivery Service, and many other beloved animated films, has a museum here. It's well worth a visit and reasonably priced, but due to its incredible popularity, you can only obtain tickets via advance reservation. It's possible to purchase tickets in Japan via a partnership with the convenience store chain Lawson's, but they're usually sold out weeks or even months in advance. Your best bet is to purchase tickets well ahead of your trip and have them sent to you while still in your home country via this web site.
Video
Getting there
From central Tokyo, take the Chūō Line to Kichijōji Station.
From the station, take Exit 1, which puts you on the south side of the tracks. Coming out of the station, simply cross the street and proceed straight ahead in a southwesterly direction and you'll be at the park in about five minutes.
Map
Language resources
Remember, you'll enjoy your trip the most if you have some basic Japanese under your belt. Download a free trial of Human Japanese if you're just getting started or Human Japanese Intermediate if you have a foundation and want to go to the next level. We think you'll love our approach.
Best wishes on your journey! Be sure to check out our other favorite places by using the links at the top right of this page.