"One of the few comprehensive programs that focus on conversation, grammar, vocabulary, reading, and writing."
– Nancy Matsumoto, The Wall Street Journal

"One of the best language applications on the iPhone."
– Zohreen Adamjee, L.A. Times
Tokyo Favorite Places: Tokyo City Hall
Since its completion in 2012, the Skytree has become the place to view the Tokyo Skyline, and for good reason: Its observation decks at 350 and 450 meters are unrivaled in terms of sheer altitude. If you have a clear day and the budget for it, it's hard to beat the Skytree.
All this attention for the Skytree is sad news for the now-neglected Tokyo City Hall but a boon to travelers with time- or cash-constraints. While a trip to the top of the Skytree will set you back at least 3000 yen per adult and potentially require you to wait in line for 90 minutes or more, the Tokyo City Hall, also known as the Tokyo Metropolitan Government Building or Tochou, is completely free and has lines so short that you can often just waltz right onto the elevator without waiting at all. Also unlike the Skytree, it doesn't close for high winds.
This means that you can keep the Tokyo City Hall in your back pocket and pop in practically on a whim if you happen to be in the area, or perhaps on your way to some other destination. Now that's smart traveling!
Quick nav
Photos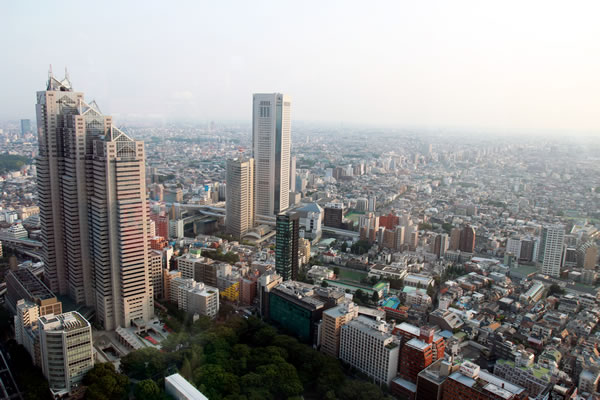 The observation decks (one in each of the two towers) are located on the 45th floors and offer fantastic views.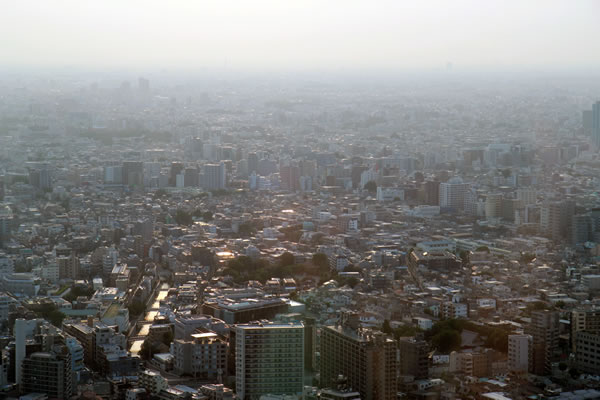 The views are great at any time of day. Sunset offers wonderful colors, but slightly larger crowds.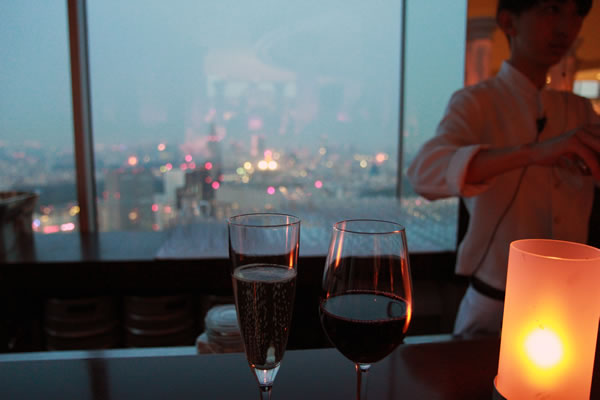 The towers each have options for food. The south tower has a café offering simple lunch fare that closes at 5:30 pm. The north tower has a nicer dinner restaurant and bar, open until 11:00 pm. We sat here and had an aperitif while we watched the sunset before heading out to enjoy a sushi dinner elsewhere.
The nightscape as seen from the north tower.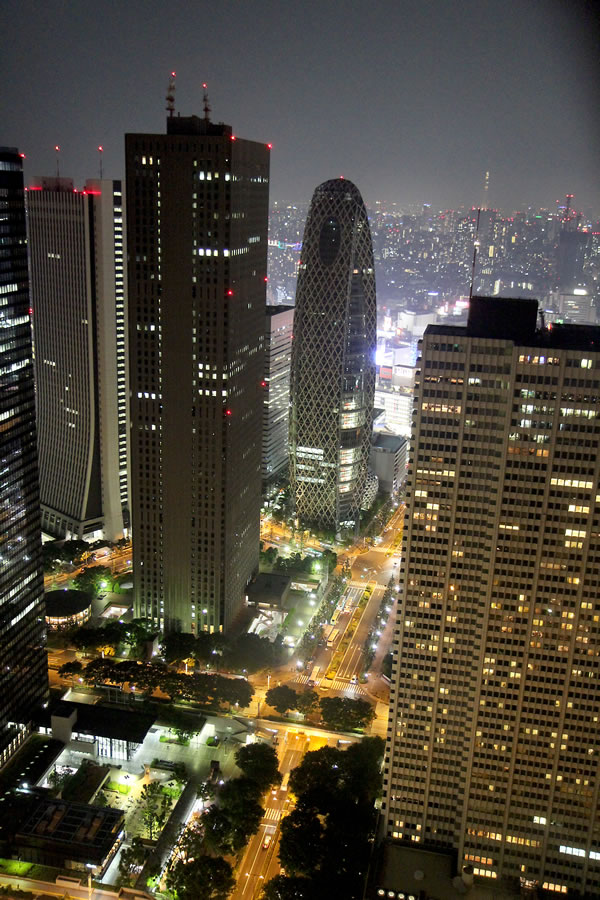 Video
Getting there
Take the Oedo Line to Tochoumae Station (E-28). Leave the station via Exit A4. The building is right behind you as you come up to street level. Walk on in and look for signs to the observation decks.
Important notes
In general, the south tower is open from 9:30 am to 5:30 pm, and the north tower is open from 9:30 am to 11:00 pm. However, double-check exact times using the link below.
The observation decks are scheduled to alternate days off so that at least one is open pretty much every day. However, there are certain days when both are closed. Double-check your dates here. This document is in Japanese only, but you should be able to find the information you need by noting the meaning of the following characters:

年 means "year" and 月 means "month," so 2015年2月 means "February 2015."
南 means "south" and 北 means "north."

If a time doesn't appear after a tower name, it means the tower is closed for that day.
You must enter 30 minutes prior to close.
Map
Language resources
Remember, you'll enjoy your trip the most if you have some basic Japanese under your belt. Download a free trial of Human Japanese if you're just getting started or Human Japanese Intermediate if you have a foundation and want to go to the next level. We think you'll love our approach.
Best wishes on your journey! Be sure to check out our other favorite places by using the links at the top right of this page.