"One of the few comprehensive programs that focus on conversation, grammar, vocabulary, reading, and writing."
– Nancy Matsumoto, The Wall Street Journal

"One of the best language applications on the iPhone."
– Zohreen Adamjee, L.A. Times
Tokyo Favorite Places: Kasai Rinkai Park
A great way to spend a sunny afternoon in Tokyo is to visit Kasai Rinkai Kouen, or Kasai Seaside Park. Located about an hour from downtown, this beautiful park offers a variety of fun activities, such as bird watching, a Ferris wheel, an aquarium, and more. Let's take a look!
Quick nav
Photos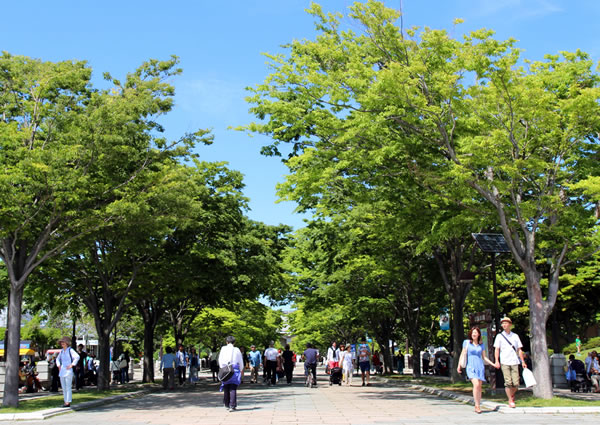 This park feels a little different from parks inside the city, such as Ueno Kouen. Situated a little further from the center of things, you're not going to get here accidentally. It's not a place you might take a shortcut through on your way to work. That means that everyone you see has come here for one express purpose: to have a nice relaxing day. You can feel that happy energy from the moment you walk into the park.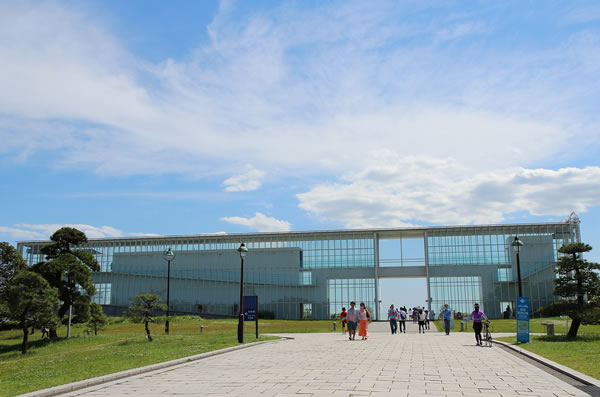 This building was designed by Yoshio Taniguchi, the architect behind the 2004 redesign of the Museum of Modern Art in New York. Explore this building for sweeping views of the surrounding area.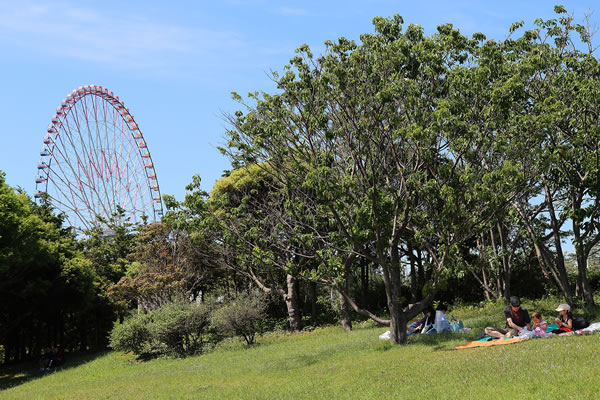 Bring a picnic blanket and a lunchbox and have a leisurely lunch.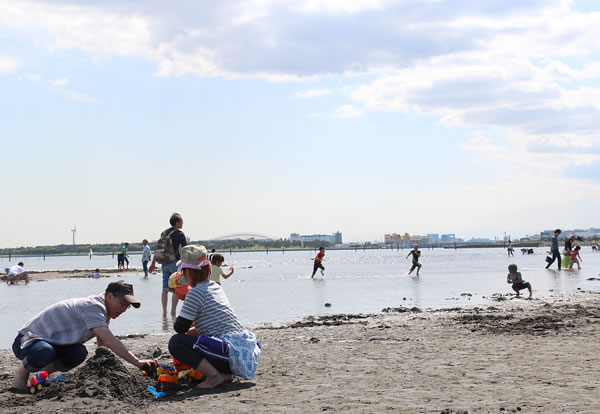 This is a favorite clamming spot for locals.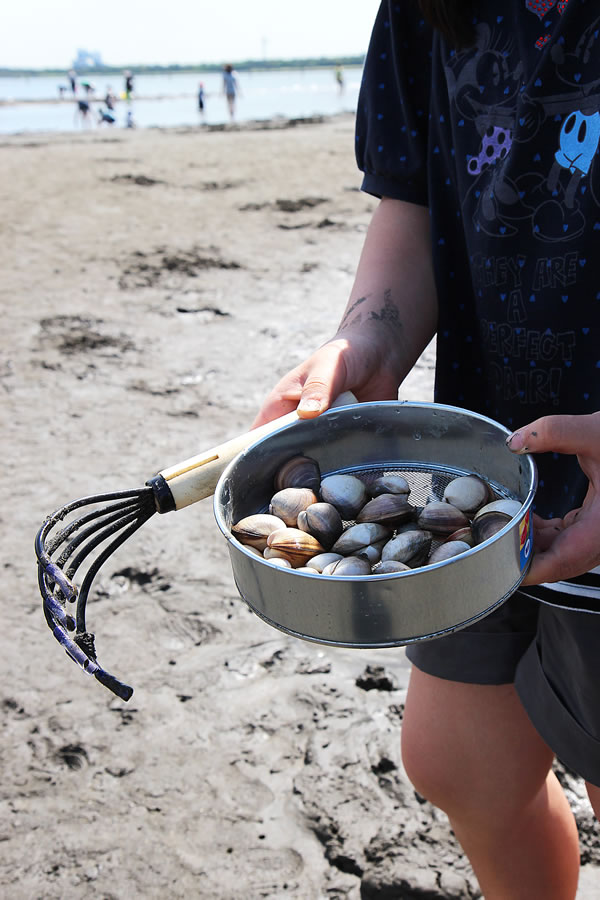 Try out your Japanese and ask people what they've caught. Kai means a "shellfish," so you could say something like Sore wa donna kai desu ka? = "What kind of shellfish are those?"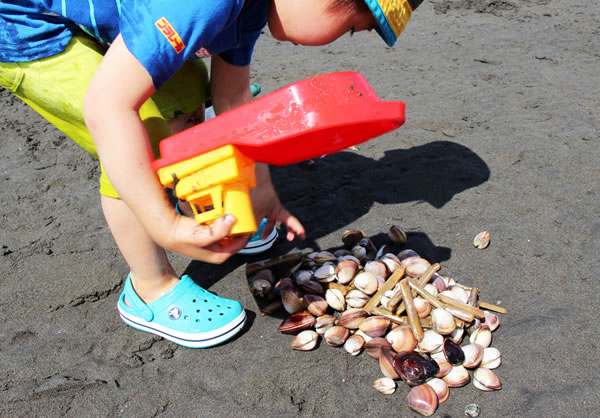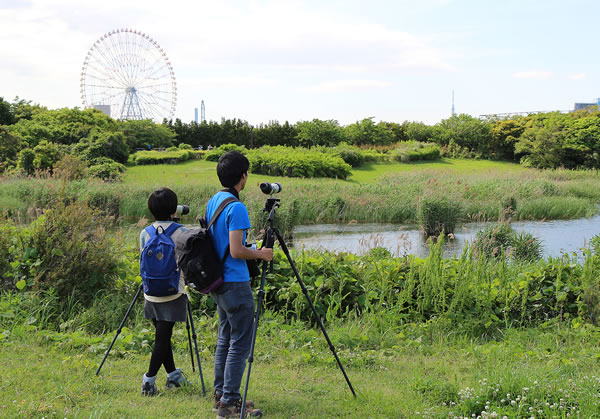 There are great opportunities for bird watching here. The dedicated bring their own equipment, but a free bird watching center (see video) has guides who will point the provided scopes in the right direction and explain what you're seeing.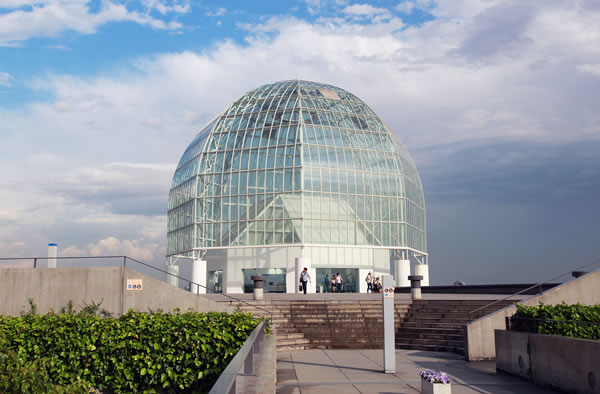 The Tokyo Sea Life Park is a worthwhile destination, and a great option if it rains. For a reasonable admission of 700 yen for adults (children 12 and under are free), it offers some truly outstanding exhibits.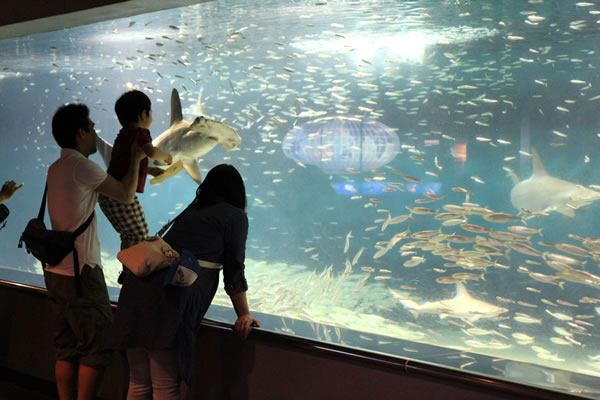 This tank features several hammerhead sharks and manta rays.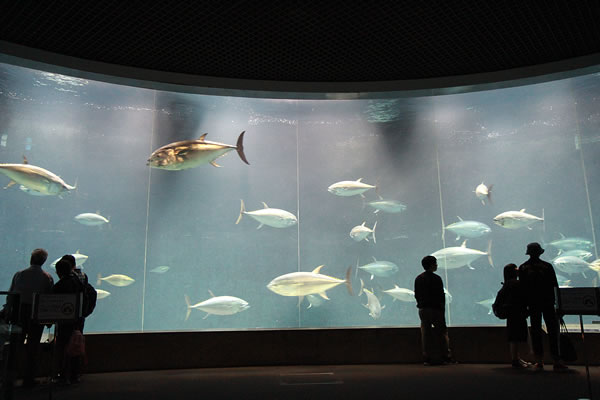 Seeing giant Bluefin tuna swim around you in a circular tank is a memorable experience. Some weigh in at as much as 450 kg (nearly 1000 lbs)!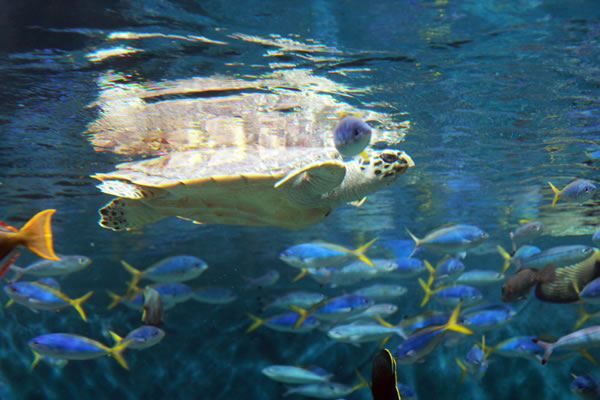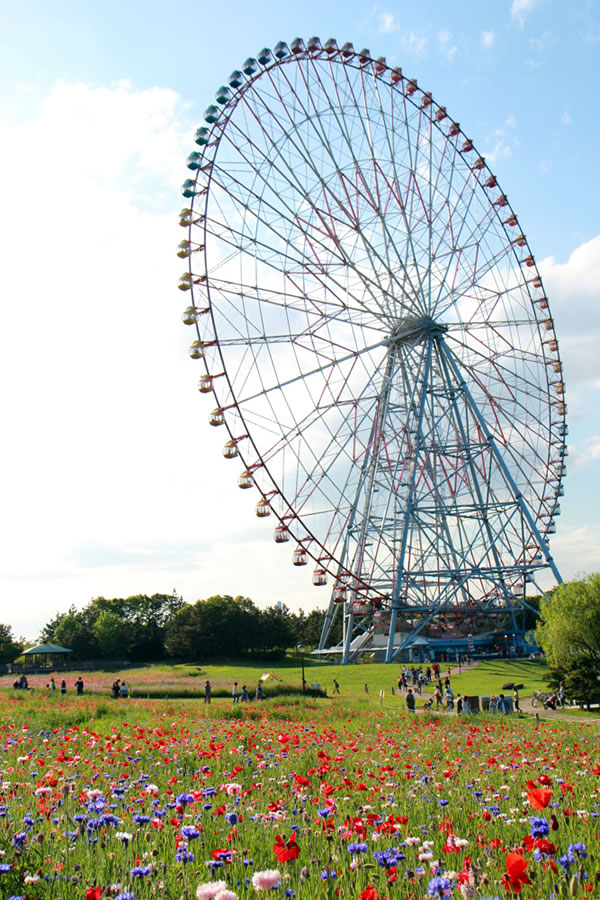 Take a ride on the Ferris wheel for great views of the park and surrounding area.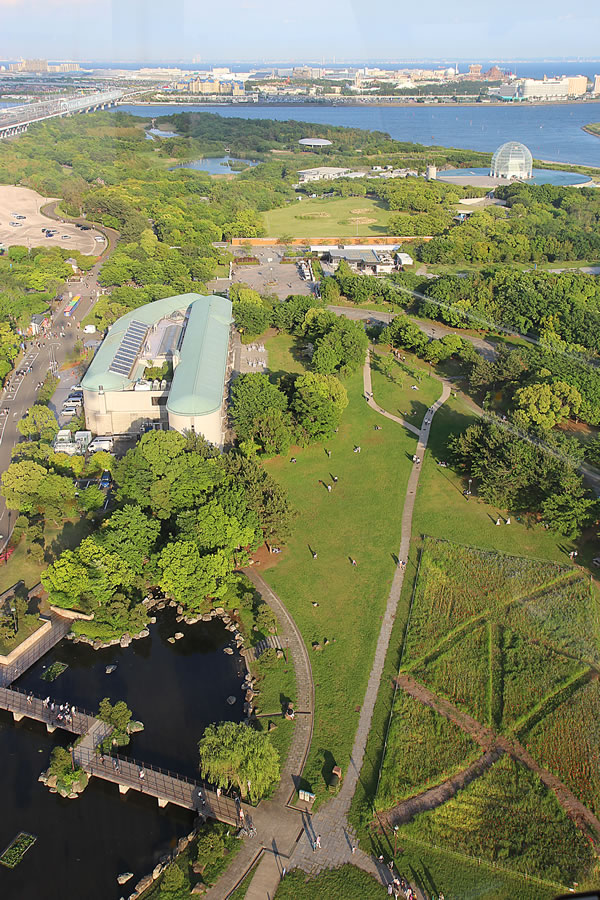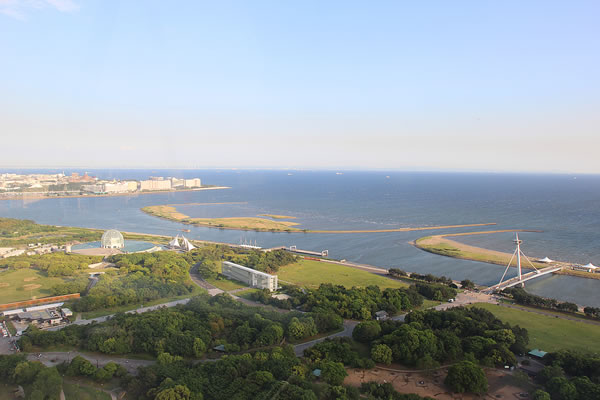 Incidentally, on the horizon at left you can see Tokyo Disneyland. If you wanted to visit, it would be the next stop on the same train line you took to get here.
Video
Getting there
By train, take the Keiyō Line to Kasairinkaikōen Station. The Keiyō line originates from Tokyo Station, and from there, it's only five stops. Note that only local trains stop at Kasairinkaikōen Station, so don't board an express train from Tokyo Station by mistake (or if you do, be sure to get off and switch to a local train at Shin-Kiba, the stop before Kasairinkaikōen).
The park is directly adjacent to the station.
Map
Language resources
Remember, you'll enjoy your trip the most if you have some basic Japanese under your belt. Download a free trial of Human Japanese if you're just getting started or Human Japanese Intermediate if you have a foundation and want to go to the next level. We think you'll love our approach.
Best wishes on your journey! Be sure to check out our other favorite places by using the links at the top right of this page.