"One of the few comprehensive programs that focus on conversation, grammar, vocabulary, reading, and writing."
– Nancy Matsumoto, The Wall Street Journal

"One of the best language applications on the iPhone."
– Zohreen Adamjee, L.A. Times
Tokyo Favorite Places: Daikanyama
Most visitors to Tokyo will spend their time in the big people hubs: Shinjuku, Harajuku, Shibuya, and so on. From these bustling neighborhoods, it would be easy to come away with the impression that Tokyo is one unbroken stretch of concrete jungle.
But just one train stop from the busiest pedestrian crossing in Japan lies a charming little neighborhood that feels like another world. With its historic buildings, leafy canal-side streets, and cute cafes, Daikan'yama is relaxing place to catch your breath on a sunny afternoon. Let's take a look!
Quick nav
Photos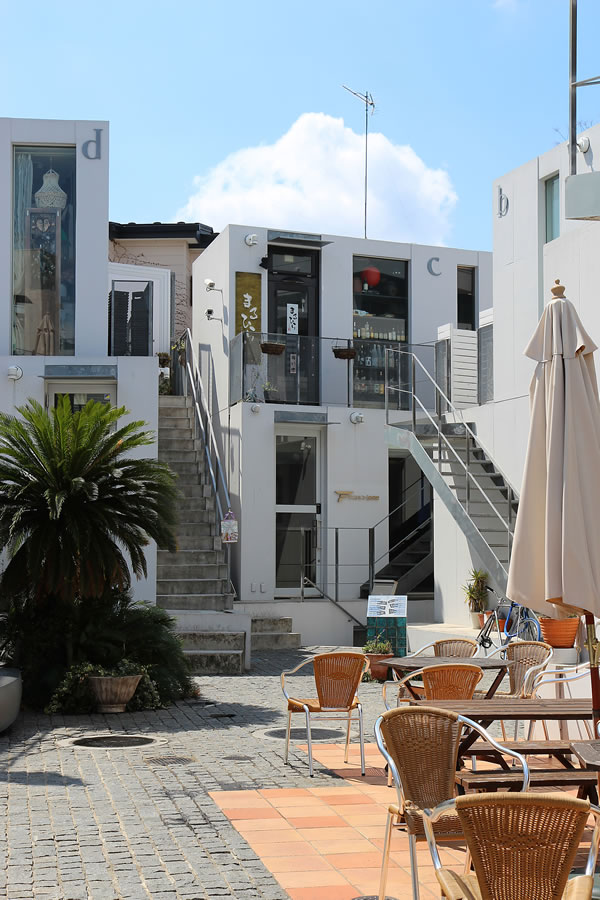 You could be forgiven for thinking you had teleported to a different city here. Gone are the high-rises and massive train stations. In their place, small boutiques and cafes beckon passersby to stop and take a look.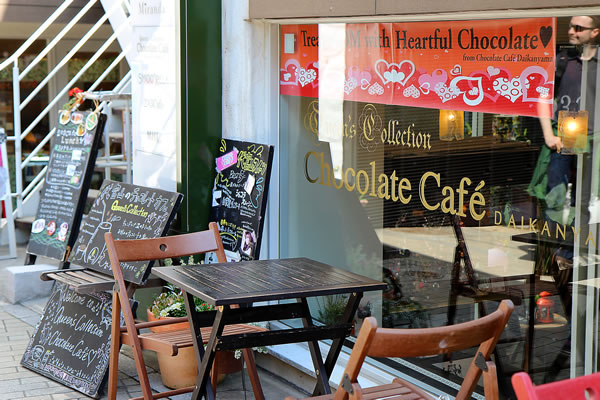 Stop and have a cup of hot cocoa on this pedestrian-only backstreet.
The name of this shop is formed from the word kutsushita, "sock," and the suffix -ya, which means a store that sells such-and-such an item. So literally, we might translate the name of this place as "The Sockery."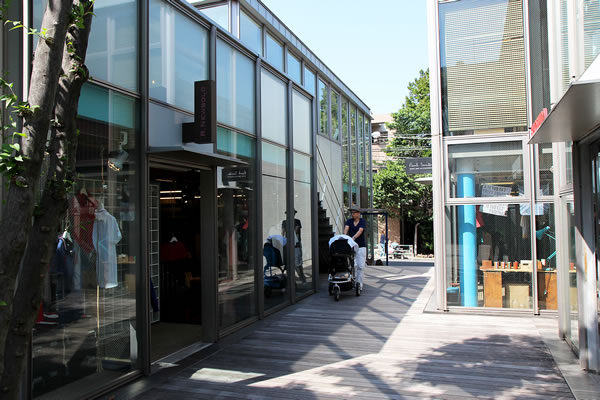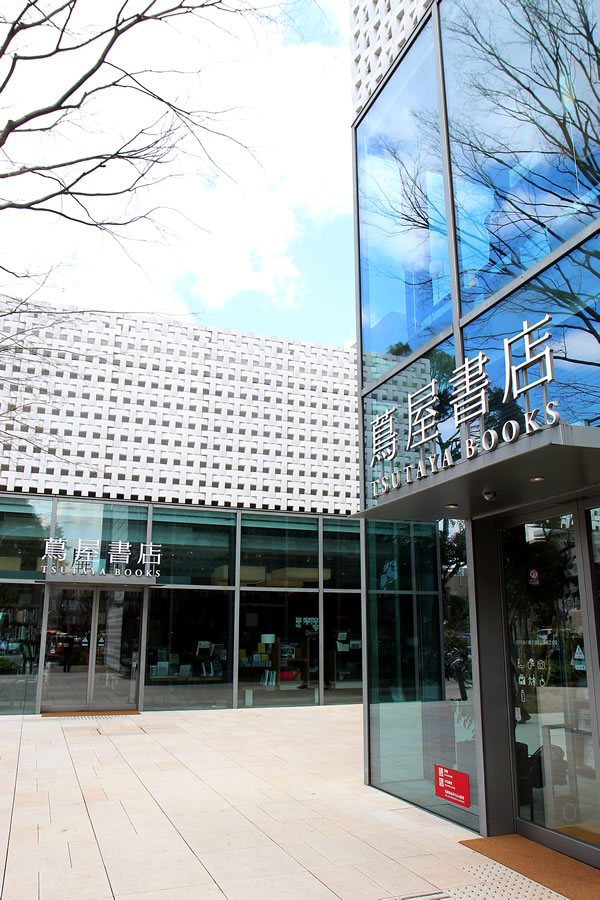 Tsutaya is well-known in Japan for its book and video stores. This location, known as T-Site, is a sort of flagship, offering workshops, music, and restaurants, and even hosting an outdoor farmer's market.
A restaurant in the T-Site complex offers its outdoor guests blankets to keep warm.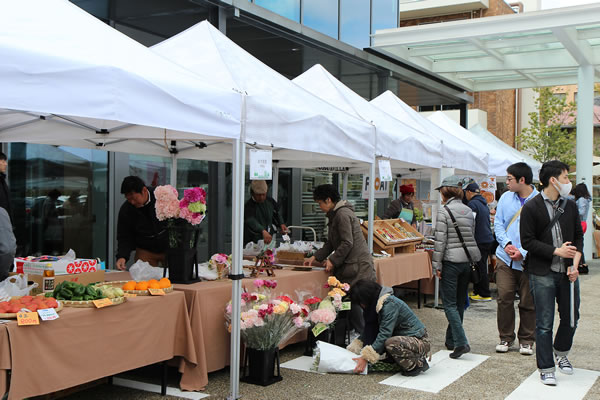 A farmer's market is always a great opportunity to connect with locals. We sampled some fresh eggs and veggies here.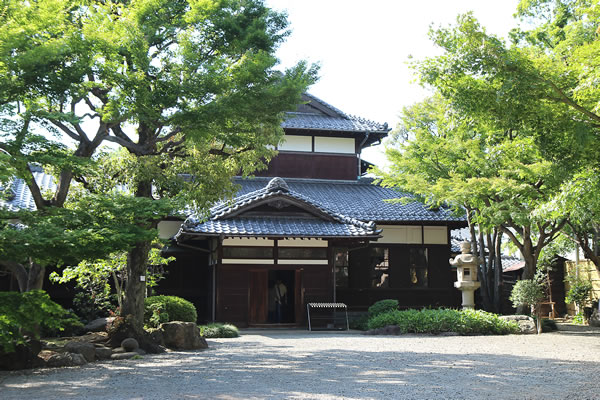 The old Asakura family home is a worthy stop. Built in 1919, it showcases many features of a traditional home of that era. You can tour it inside and out, including a small but lovely Japanese garden, for a mere 100 yen per person.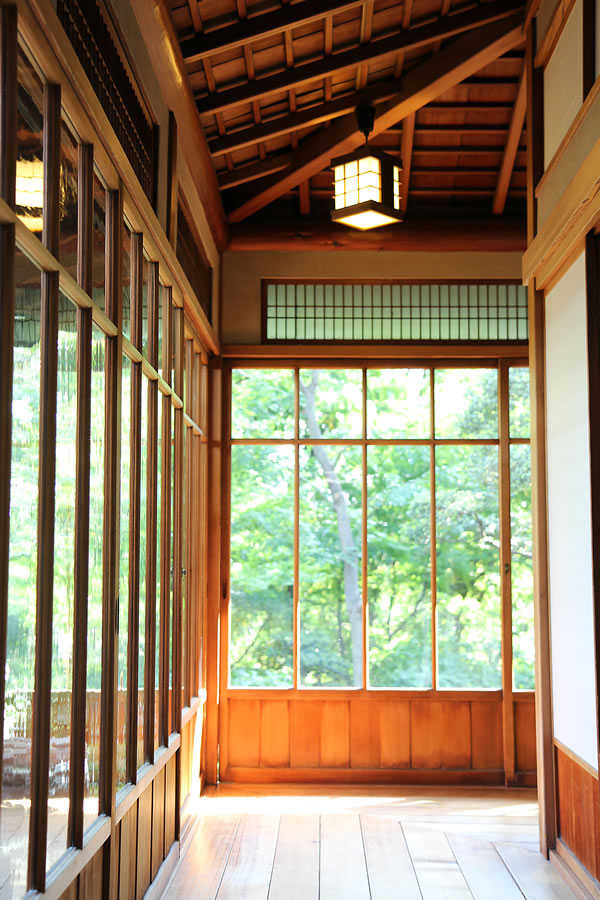 We love all the exposed wood in these traditional homes.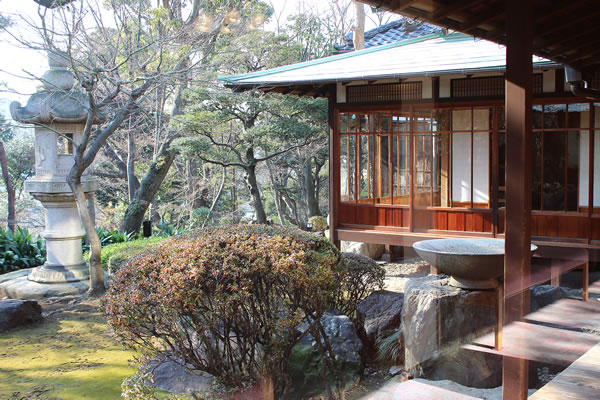 Different rooms and hallways offer many perspectives on the garden out back.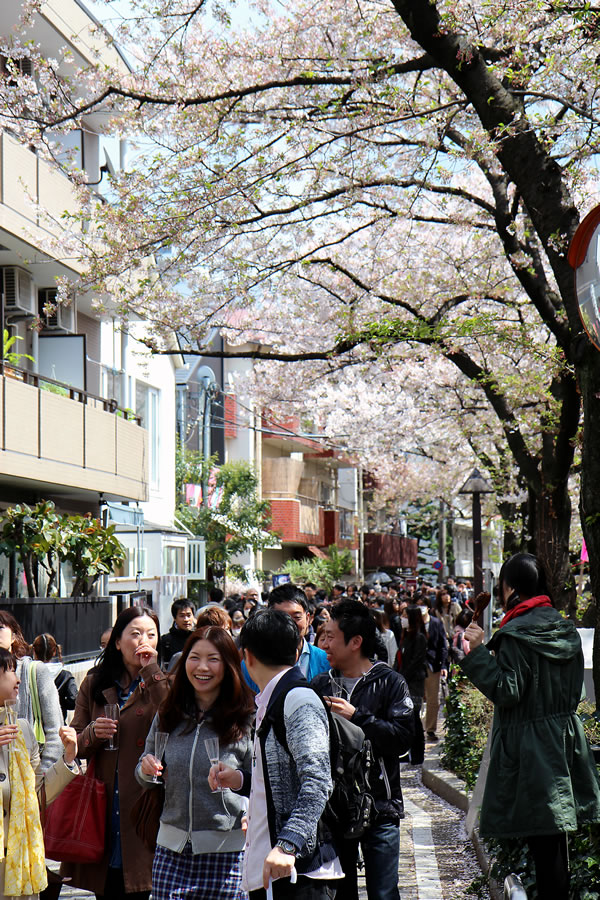 Another five-minute walk takes you to this leafy street, which runs along the Meguro River. The street is sometimes home to festivals such as the Sakura Matsuri here. At other times, you'll mostly just run into locals out walking the dog.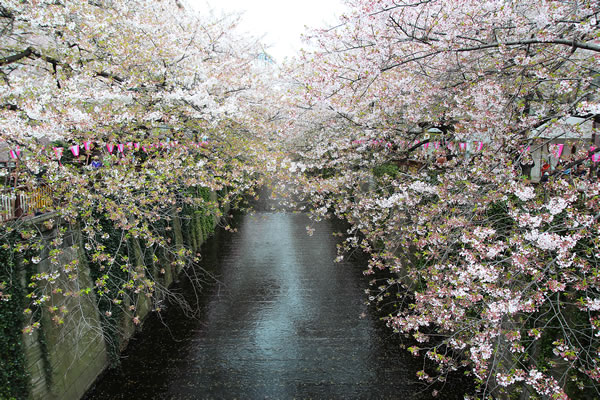 The Meguro River is especially lovely during cherry blossom season, but the shady streets make for a nice walk any time of year.
Enjoy both sides of the river in either direction for several blocks and perhaps stop in at a café in the area for lunch. We sampled some unique curry here, but choices abound. When you're ready to head back, just follow the river (in the direction of its flow) for several blocks until you cross under train tracks. Turn right and follow the tracks for 100 meters to Nakameguro Station.
Video
Getting there
From Shibuya Station, simply take the Tōkyū Tōyoko Line to Daikanyama Station (stop TY-02). The Tōkyū Tōyoko Line is a newer line and can be a little tricky to find. You might have to leave Shibuya Station into the open air for a short (50 m) walk before descending again into a different entrance. Just follow the signs with the TY (for Tōyoko) in a circle and you'll be fine. Note that only local trains stop at Daikanyama, so be sure not to get on an express.
From Daikanyama Station, take the Main Exit and then turn to your right and walk down the hill and you're on your way!
Map
Language resources
Remember, you'll enjoy your trip the most if you have some basic Japanese under your belt. Download a free trial of Human Japanese if you're just getting started or Human Japanese Intermediate if you have a foundation and want to go to the next level. We think you'll love our approach.
Best wishes on your journey! Be sure to check out our other favorite places by using the links at the top right of this page.