"One of the few comprehensive programs that focus on conversation, grammar, vocabulary, reading, and writing."
– Nancy Matsumoto, The Wall Street Journal

"One of the best language applications on the iPhone."
– Zohreen Adamjee, L.A. Times
Tokyo Favorite Places: Harajuku
Harajuku is a crazy intersection of worlds. Down one street, you'll find a pulsing youth culture scene, where throngs of young people show off subculture fashion and indie shops test ideas that might fizzle and die or become the next big thing.
A couple blocks over, it feels like 5th Avenue Manhattan, with its high-end brand names and fancy restaurants.
And all of this modernity is bookended by Meiji Jingu, one of the most important shrines in Tokyo, and Nezu Museum, which houses national treasures that schoolchildren read about in textbooks.
That means that no matter your tastes, you're likely to find something that suits your style here. Let's dive in and take a look!
Quick nav
Photos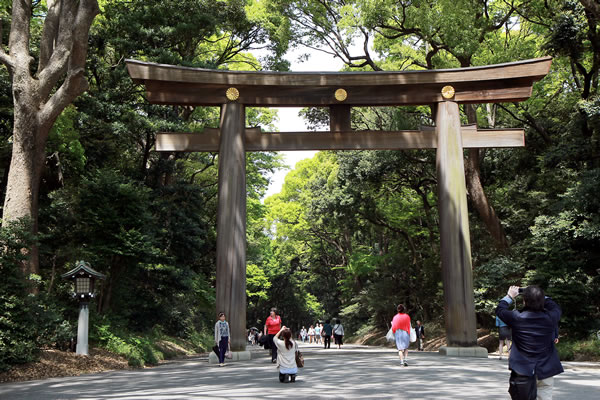 Just around the corner from Harajuku Station, you'll find this massive torii, marking the entrance to Meiji Jingu.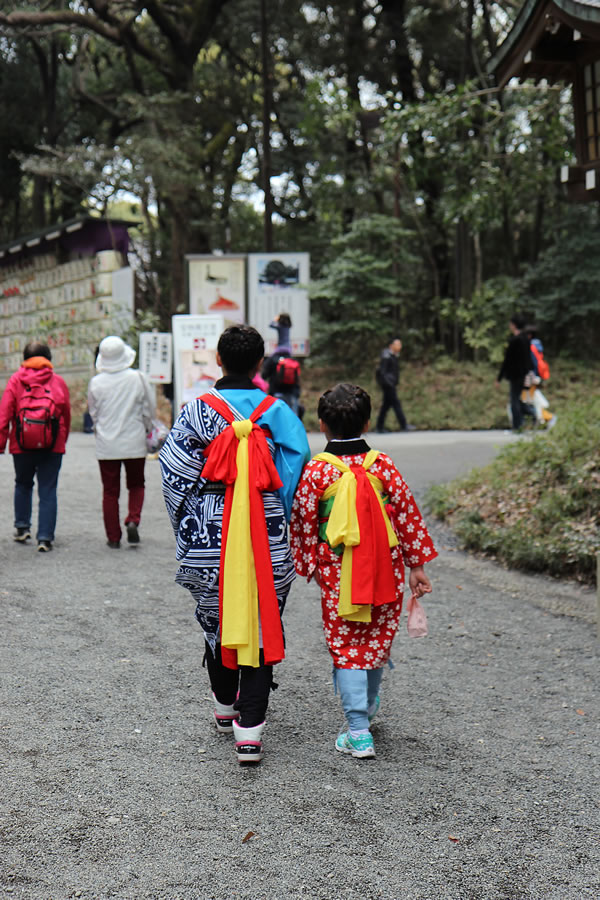 You'll walk up a gravel path, passing under several more torii.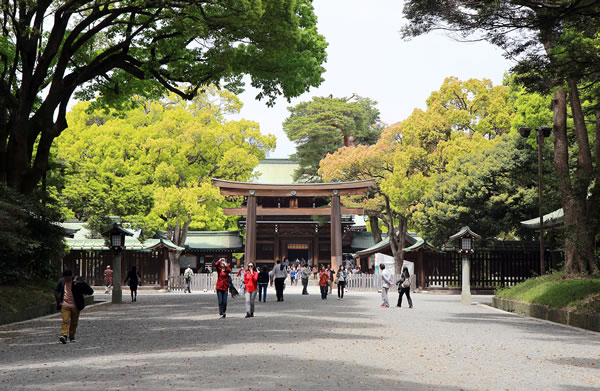 Approaching the main shrine.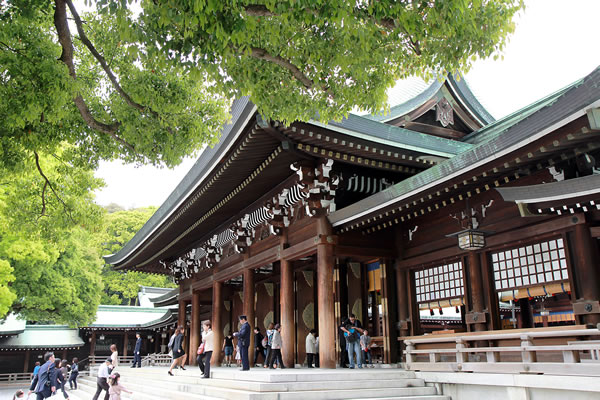 This is the main shrine building.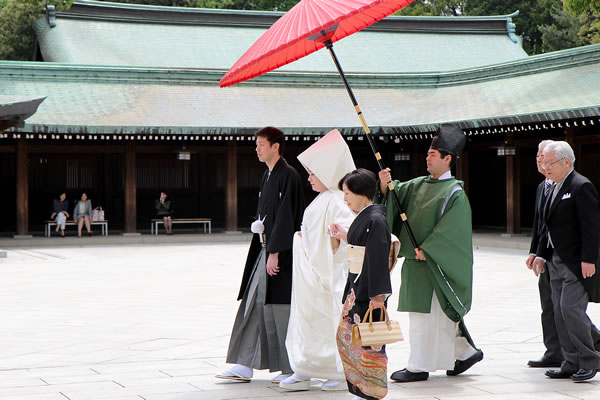 Perhaps you'll catch a glimpse of a traditional wedding ceremony here.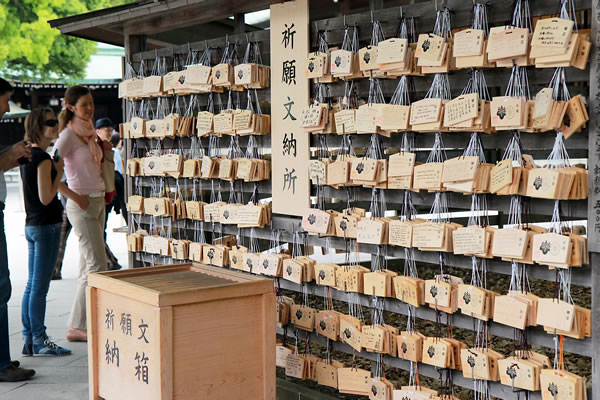 Visitors to shrines often write their prayers on wooden placards as shown here. People wish for everything from success during college entrance exams to world peace. You'll often see one or two written in English mixed in among the Japanese ones.
Retrace your steps and make your way back to Harajuku Station. From here, cross the street and walk north for a block until you see this human river.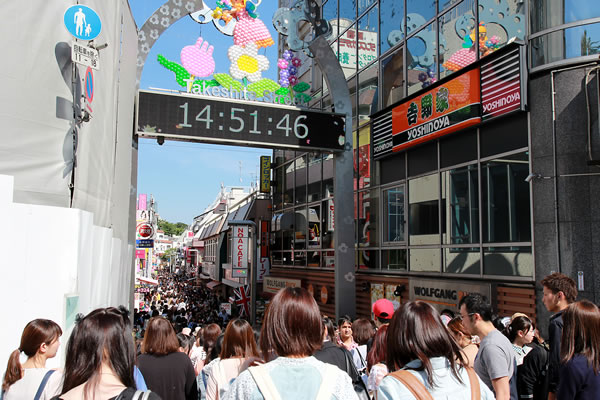 This is the entrance to Takeshita Street, or Takeshita-dōri in Japanese. When people talk about Harajuku, this is usually the street they have in mind.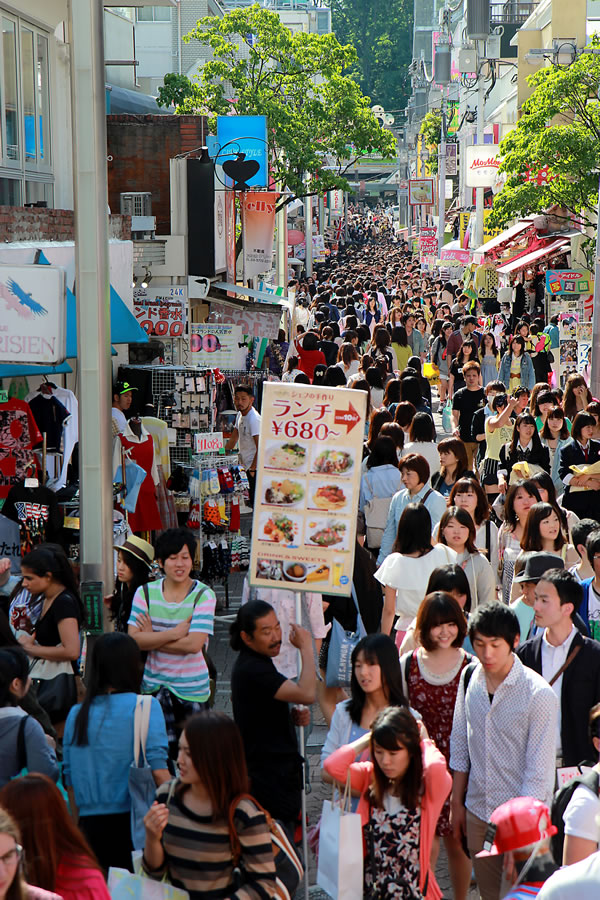 Takeshita Street is always jam-packed with young people looking to check out the latest trends.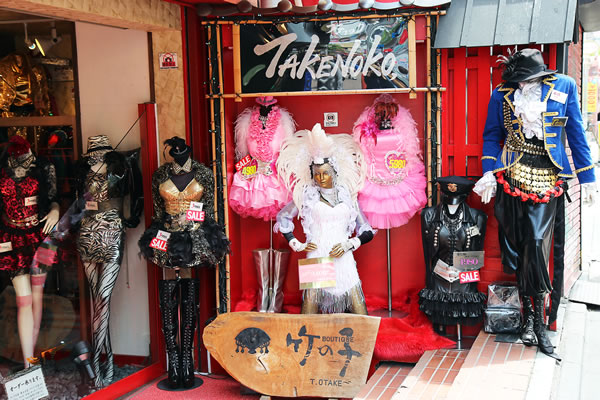 Many different subcultures coexist side-by-side here.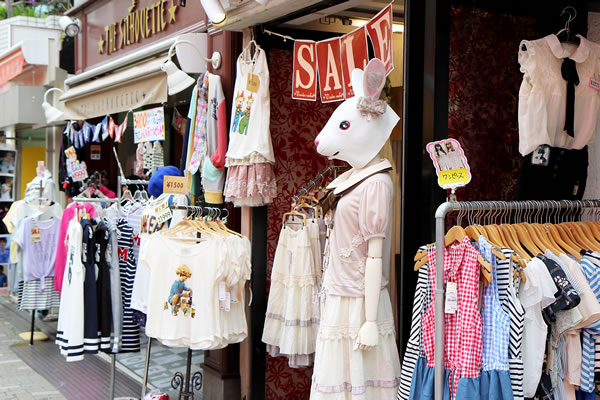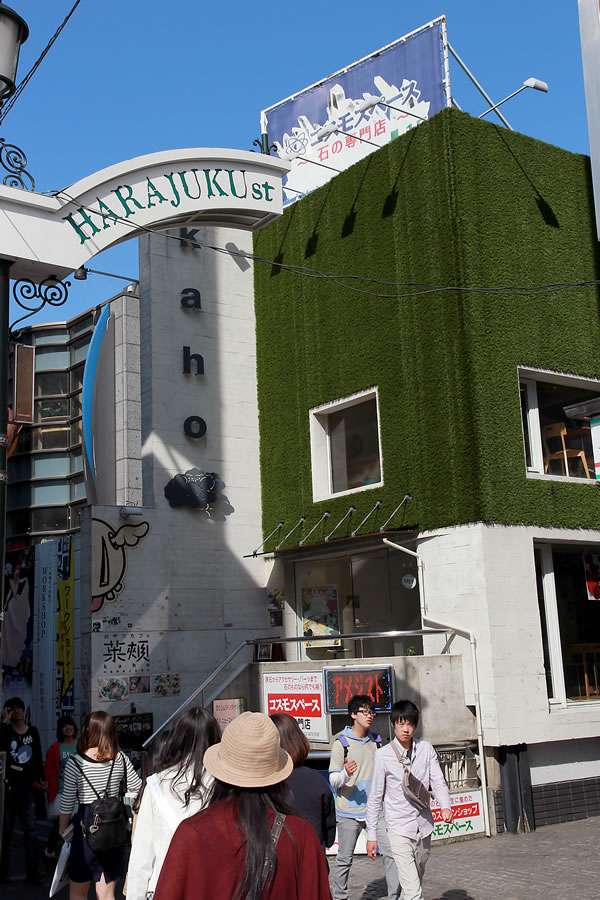 The experimentation that happens here is energizing. New ideas are constantly being tested and either fizzle or become the next big thing.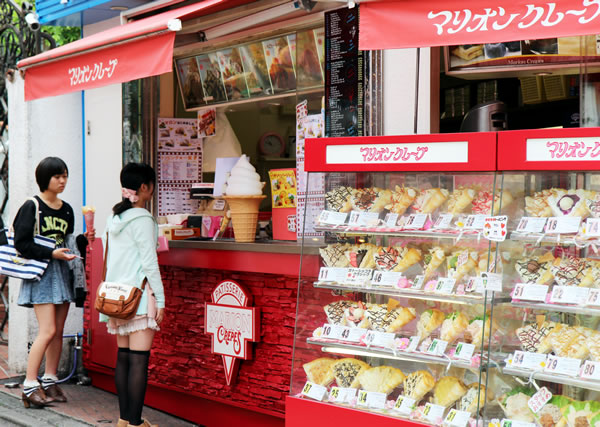 For some reason, the area is filled with crepe shops.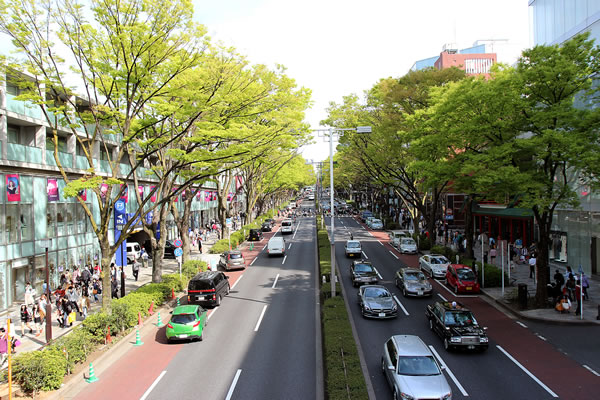 Hop one street over, and it's a totally different vibe. Omote-sandou feels like 5th Avenue, Manhattan.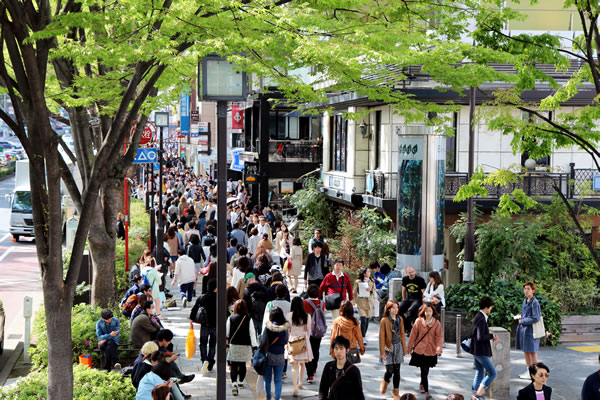 The wide, leafy streets here are home to big brands and high-end restaurants.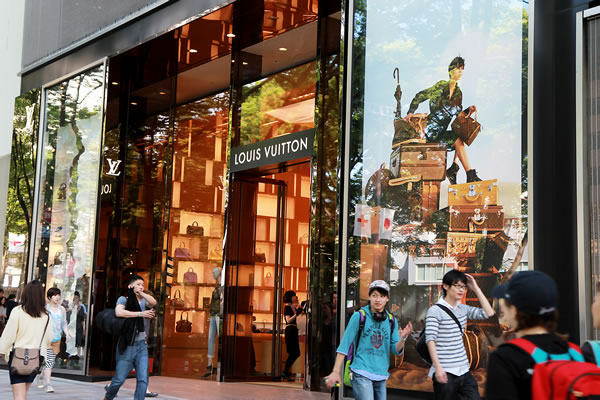 You certainly won't find Louis Vuitton one street over on Takeshita-dōri.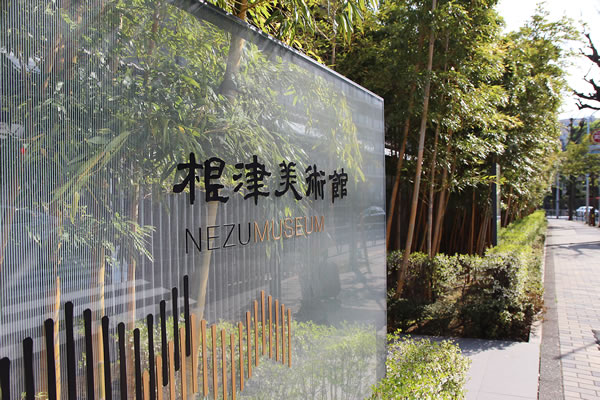 At the far end of Omote-sandō, you'll find Nezu Museum.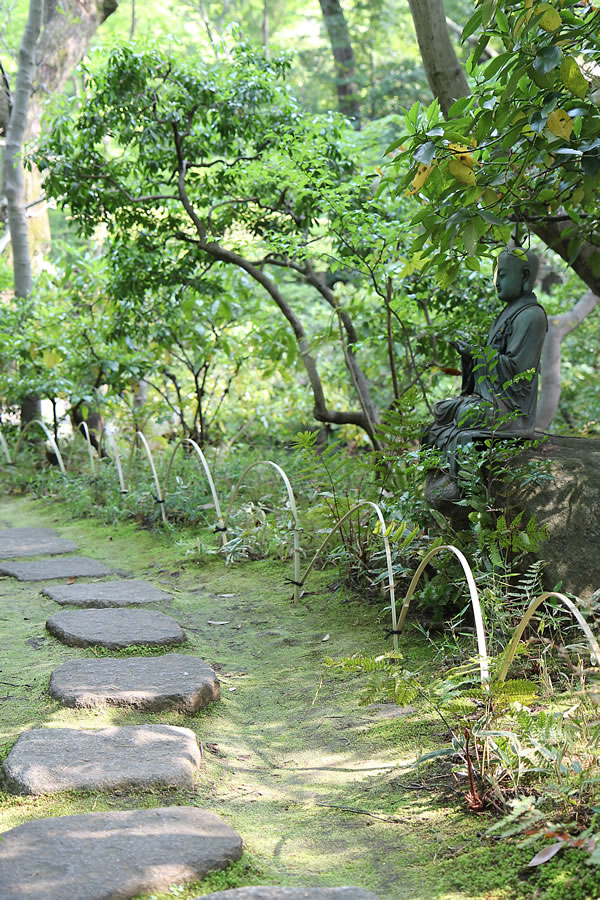 A series of paths on several levels leads you through the garden, allowing you to enjoy it from many different perspectives.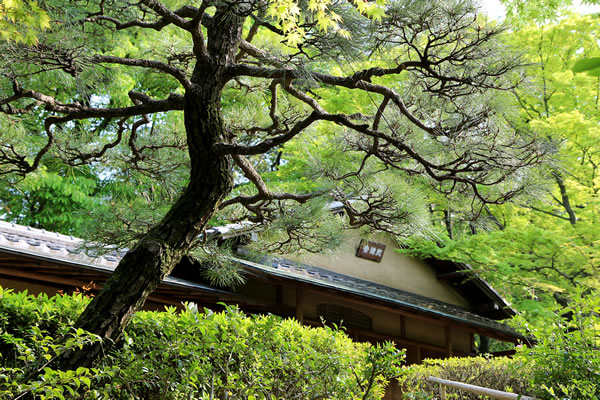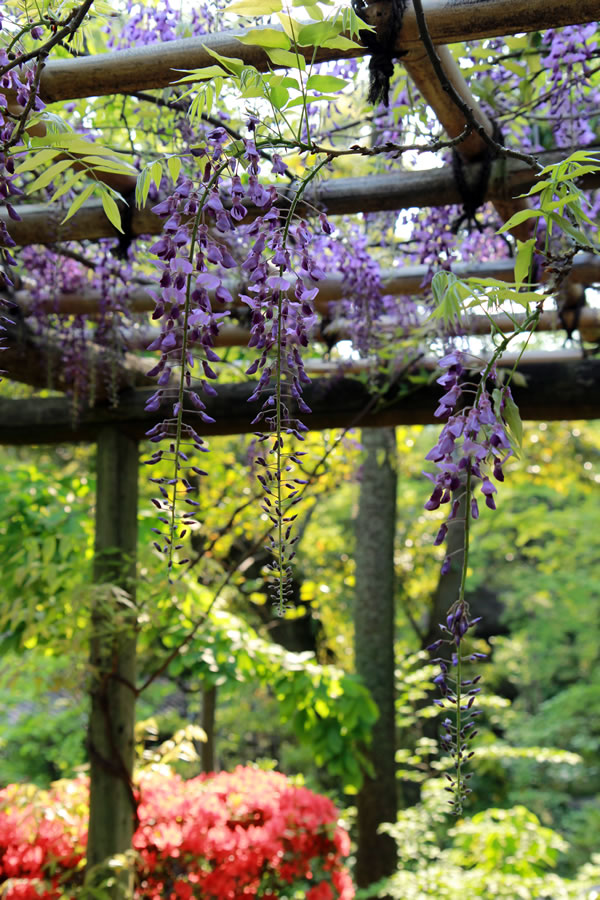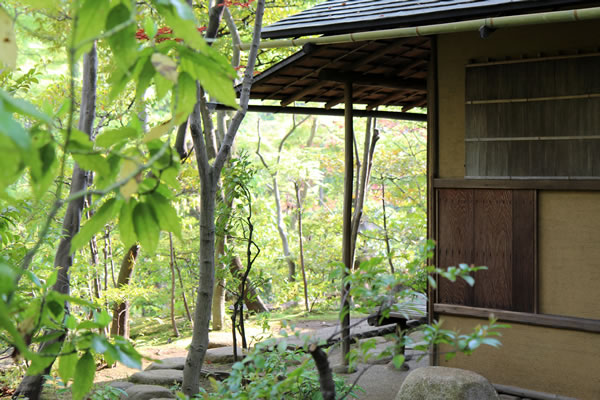 Harajuku is a neighborhood of contrasts: traditional versus modern; young and experimental versus older and more refined; bustling streets filled with humanity versus peaceful gardens for quiet reflection. As one of Tokyo's most memorable districts, it's one that you shouldn't miss.
Video
Getting there
To start right next to Meiji Shrine and Takeshita Street, go to Harajuku Station, on the JR Yamanote Line.
Alternatively, via subway, you could go to Meiji-jingumae Station, served by the following lines:
The Chiyoda Line (stop C-03)
The Fukutoshin Line (stop F-15)
Or, to be closer to Nezu Museum, you could go to Omotesandō Station, served by the following lines:
The Chiyoda Line (stop C-04)
The Ginza Line (stop G-02)
The Hanzōmon (stop Z-02)
Map
Language resources
Remember, you'll enjoy your trip the most if you have some basic Japanese under your belt. Download a free trial of Human Japanese if you're just getting started or Human Japanese Intermediate if you have a foundation and want to go to the next level. We think you'll love our approach.
Best wishes on your journey! Be sure to check out our other favorite places by using the links at the top right of this page.